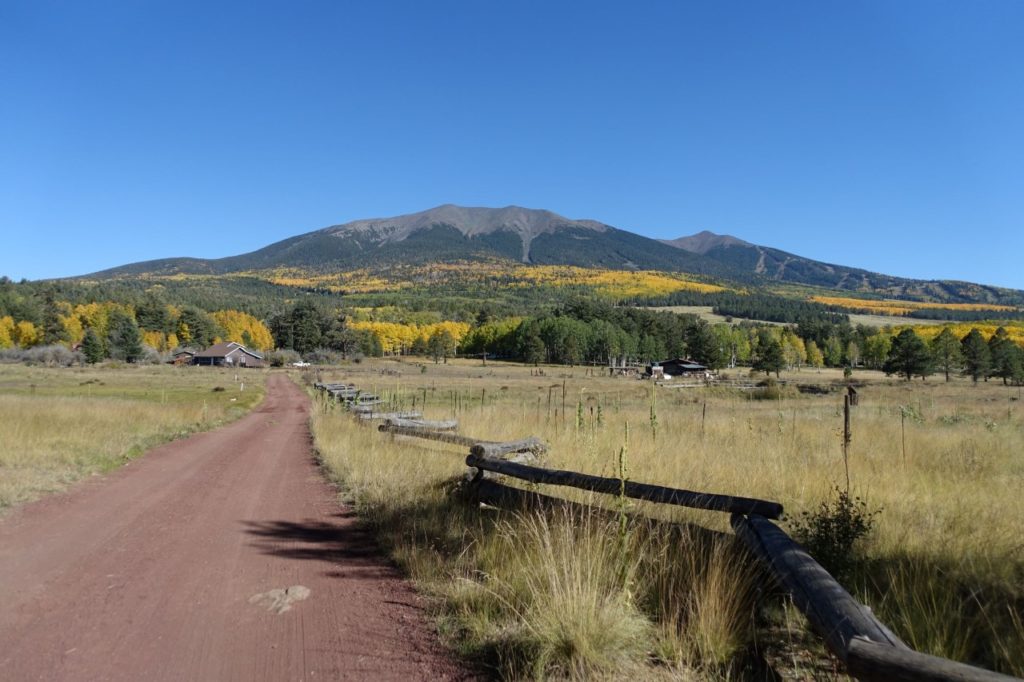 New S.A.G.E. Ministry is About "Saving Us"
Arizona's highest point is Humphreys Peak at 12,633 feet, one of the San Francisco Peaks hovering over Flagstaff.
Named after St. Francis, the Peaks are also sacred to 13 indigenous tribes in the region, including the Navajo (who call it Doko'oo'sliid or "Shining on Top") and the Hopi (who call it Nuvatukaovi). These peaks are one of the "sacred places where the earth brushes up against the unseen world," in the words of Yavapai-Apache chairman Vincent Randall.
The San Francisco Peaks are just one of many sacred places Dayspring's newest ministry seeks to honor and protect as, "together we responsibly care for God's sacred creation by working for environmental health and justice."
Recognizing that all creation is one, our mission includes all the people and life inhabiting our beautiful earth. As climate scientist Katharine Hayhoe explained in her recent book, restoring the natural balance of God's creation is nothing less than "Saving Us."
Dayspring's Spiritual Activists Greening the Earth, or S.A.G.E., invite everyone in the congregation to participate in our new mission and goals for 2023. This work is intrinsically linked to other Dayspring mission work in areas such as social justice, the giving garden, and youth ministry projects that serve people around the country and the world – often those most impacted by environmental changes.
The Sunday Explorer's Class is currently exploring ecotheology, a transformational study of our Christian imperative to respond to the current – and urgent – environmental crisis.
Indeed, St. Francis shows us how inseparable the bond is between concern for nature, justice for the poor, and our commitment to society and interior peace.
Let's carry the hope and joy of the Christmas season into our S.A.G.E. mission for the new year. The S.A.G.E. team looks forward to working with everyone at Dayspring in 2023 as we work on goals in five focus areas: Worship and Liturgy, Education, Buildings and Grounds, Community Engagement, and Faithful Advocacy.