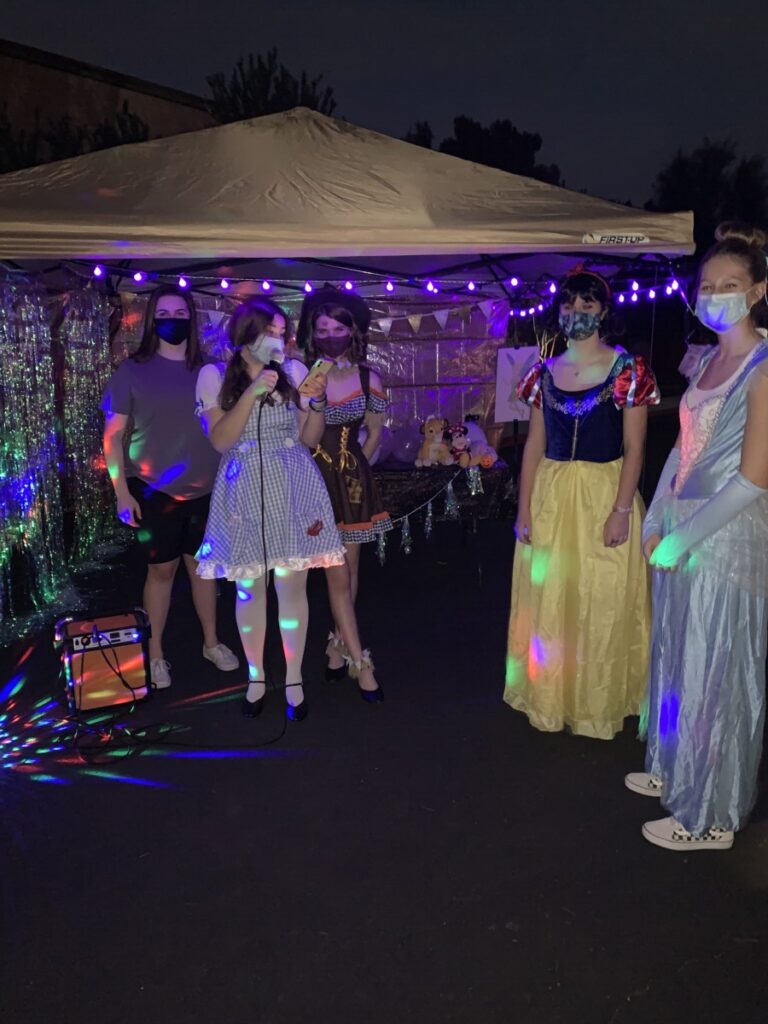 Youth ministry highlights in October included formation classes, more evening gardening get-togethers, and of course, the first-ever Halloween Walk Through!
The Halloween Walk Through was totally different from the typical Fall Festival, and it turned out great! The youth were excited to be at church again, willingly wearing masks and staying socially distant. Design and set up took a while because all of the planning and organizing was new. The youth set up walk through Halloween 'stations' in the parking lot. Family groups entered one at a time, and followed a path through the stations marked by white lights. The path led the guests to stops at a creepy forest, a Minecraft world, under the sea, the beach, spider web world, Harry Potter area, and more!
The first stop was at a Disney themed station with Disney decorations and actual singing princesses in costume! Smiles were EVERYWHERE and everyone seemed to love being at church, participating in a fun event. It was a very nice sense of normalcy during these mixed- up times. Way to go to all of the Dayspring teenagers that pulled it off. Over 25 youth came out to help make the night a huge success. These kids are truly amazing and blessings to us all!