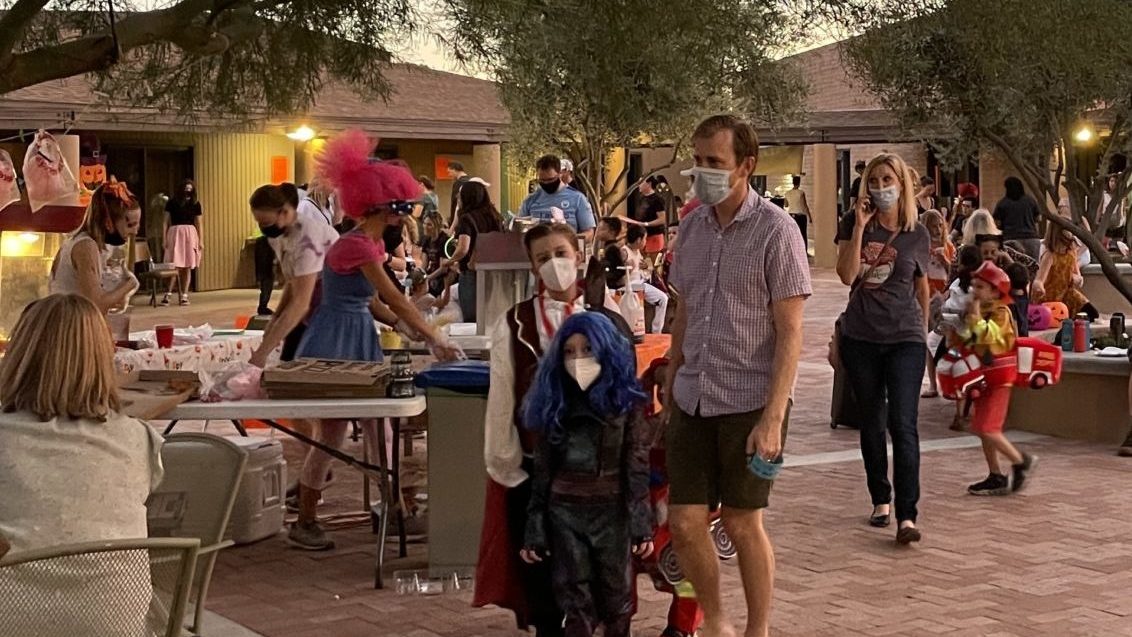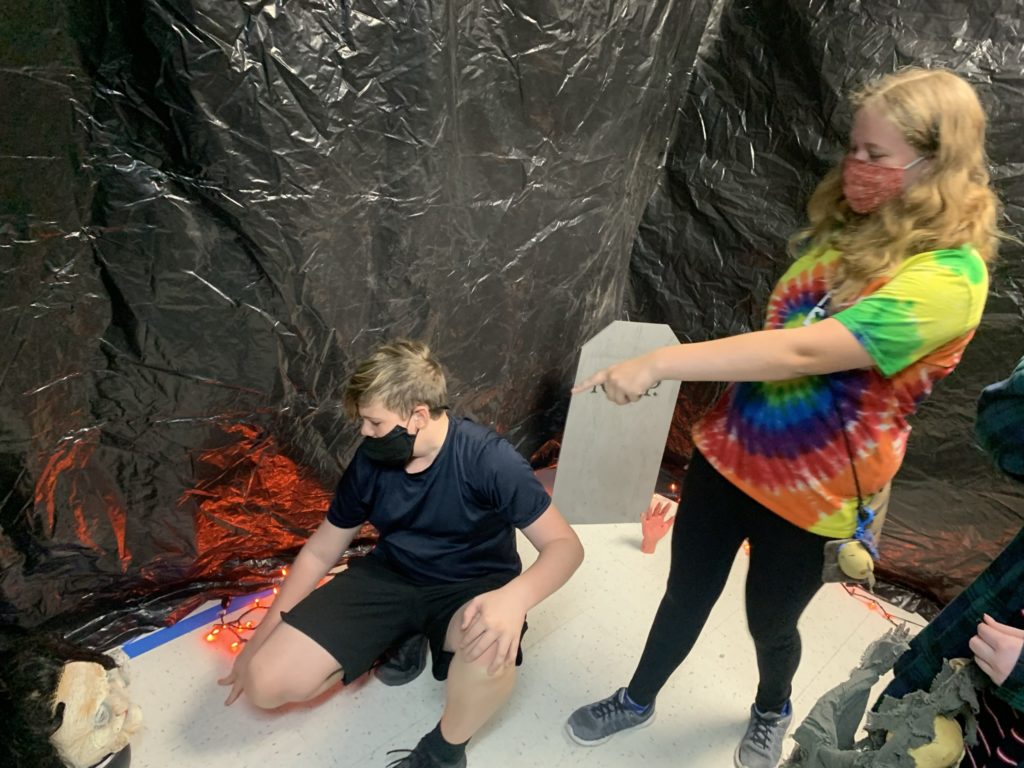 If there is anything I have learned this past month about the teens of our church, it is that they are generous, creative, playful, humorous and love to serve. During the entire month of October, the Dayspring youth were busy planning the annual fall festival. From making signs, to decorating the haunted house, to sorting out prizes, to having trial haunted house runs (they definitely scared me a couple times) – these teens poured their hearts into this event to ensure our children had a memorable experience. A big shout out to Celeste Burkholder, for coordinating the entire Haunted House and leading her peers in its implementation and design. Additionally, we are reviving our volleyball skills. We have been meeting with First Mesa UMC and are going to start having weekly volleyball at Dayspring for the youth.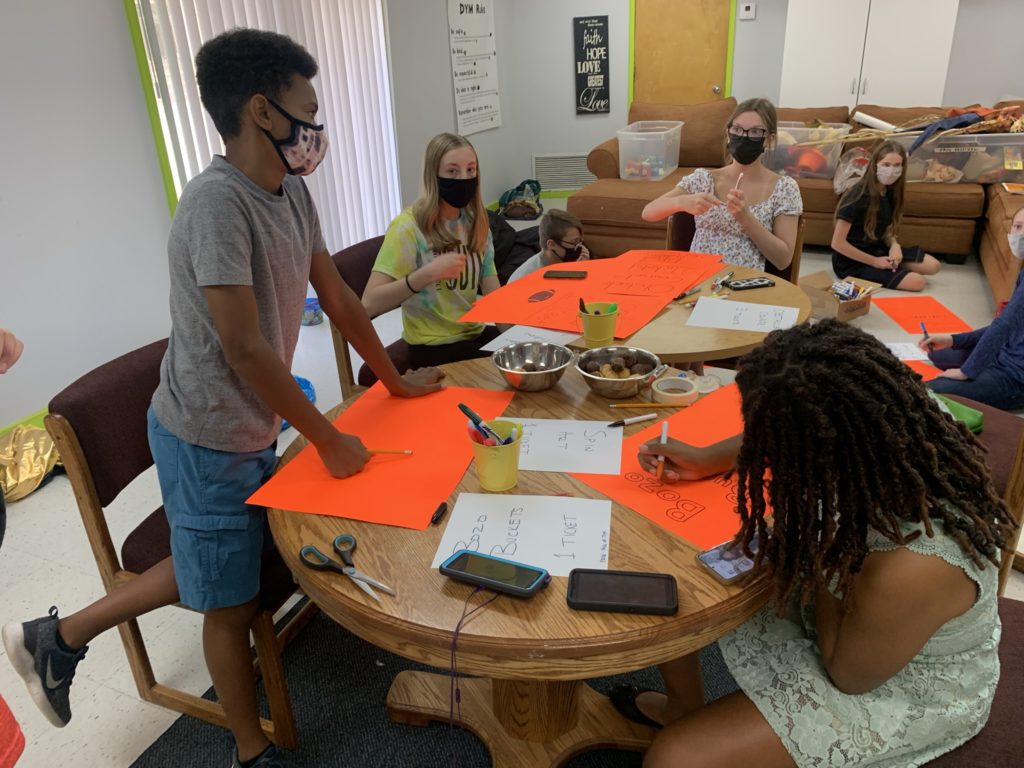 Note: The switch by the sand volleyball court that looks like a light switch is actually a sprinkler for the court. I may or may not have not known this and turned the sprinklers on the teens. They did not seem to mind at all and it has been a continued request that I "accidentally" turn the "light switch" on.
As we walk into the month of November, I must share how grateful I am to have the honor to serve our youth. I took this role knowing that I wanted to create a space for the Dayspring teens to continue to come together and they are an inspiration every day. Thank you, teens and parents, for welcoming me and my family to this amazing community. We truly feel blessed.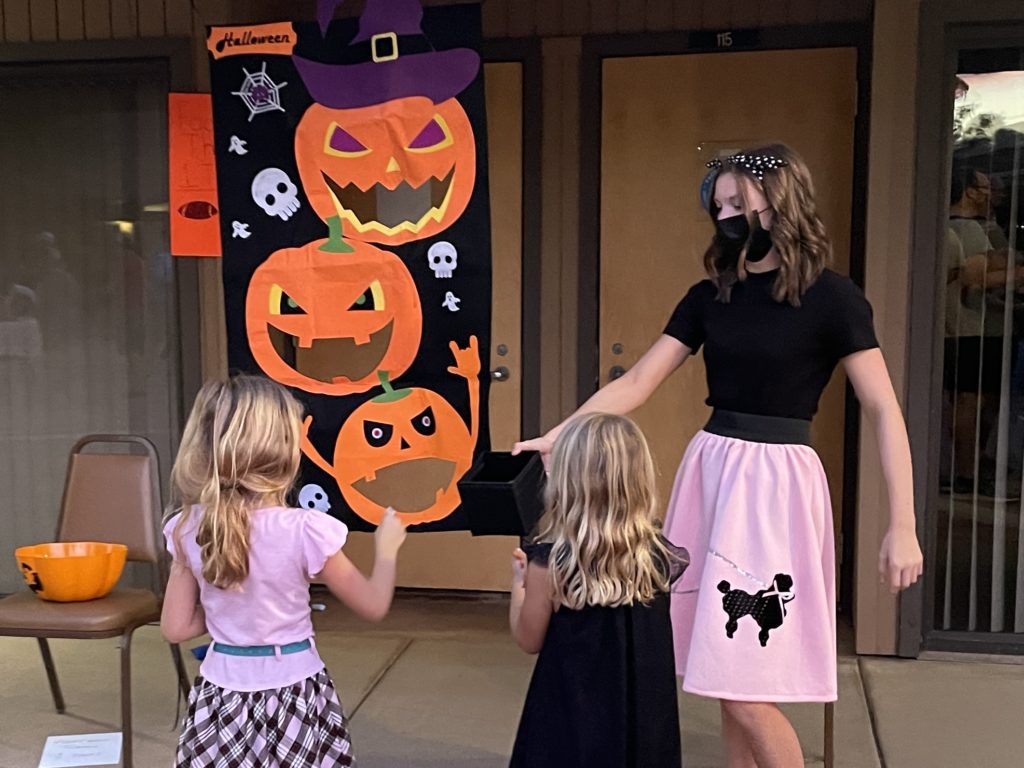 To the youth and families who have yet to return to formation and church, please know you are being thought of and prayed for weekly by our group. Feel free to reach out to me anytime or request to join our REMIND app which keeps you up to date on everything happening.
Starting in December, we will feature a YOUTH OF THE MONTH – someone who stands out to our church community, is making an impact and is living out the theme of our year, "Transitioning Together".
~ Erin Larkin, Youth Ministries Coordinator